Kitplanes writer Ed Wischmeyer visited Don Caskey to see his folding wing Mustang II last fall. Don is based out of Buckingham Airpark in Ft. Myers, FL and it is his airplane that we have had at our Sun-N-Fun booth for the past couple of years. Don does not have a hangar but uses the folding wing to store his Mustang II in his garage. Don built his Mustang II from a Mustang Aeronautics kit.
The flight review and article is in the July 2011 issue of Kitplanes. www.Kitplanes.com
PDF version of article "Mustang Il".
For more information on the fly-in go to the Sun-N-Fun airshow coverage page.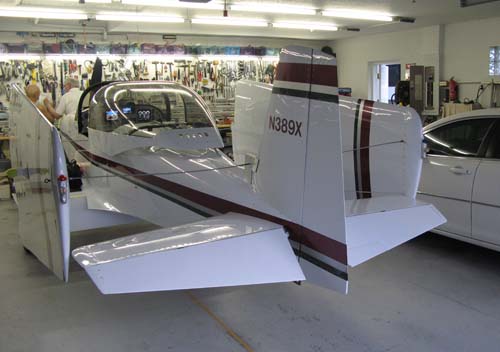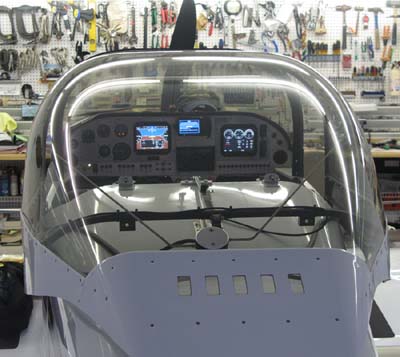 Lit up is Don's Tru-Trak EFIS system